Master Planning | Boston, Massachusetts
As a part of a grassroots effort to provide master planning for the Charles River Esplanade, Halvorson Design participated in the Esplanade 2020 Vision with The Esplanade Association, DCR and other prominent design professionals.
Following a series of public meetings, Halvorson Design developed plans and diagrams to
visually illustrate the community's observations and clearly present guiding principles and
objectives for the park's next 100 years. By representing site-specific recommendations
and key ideas graphically, the team developed a holistic framework for evaluating the
Esplanade's needs over time.
Ultimately, the visioning exercise has resulted in the completion of built projects with
tangible results. Halvorson Design has assisted DCR and The Esplanade Association with
design work at Esplanade Playspace, the Charles Eliot Memorial and with the Restoration
of the Hatch Shell Lawn.
(The full report on The Esplanade Association's website can be found here.)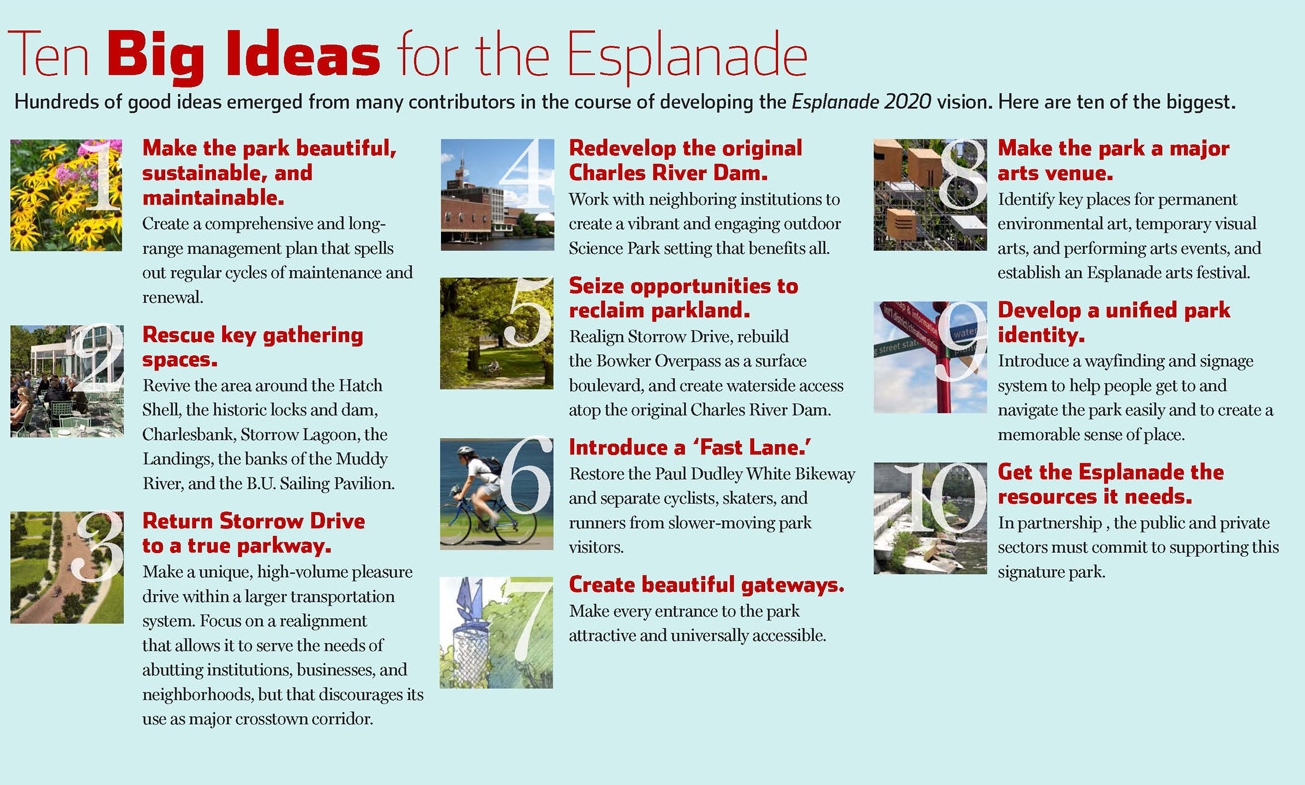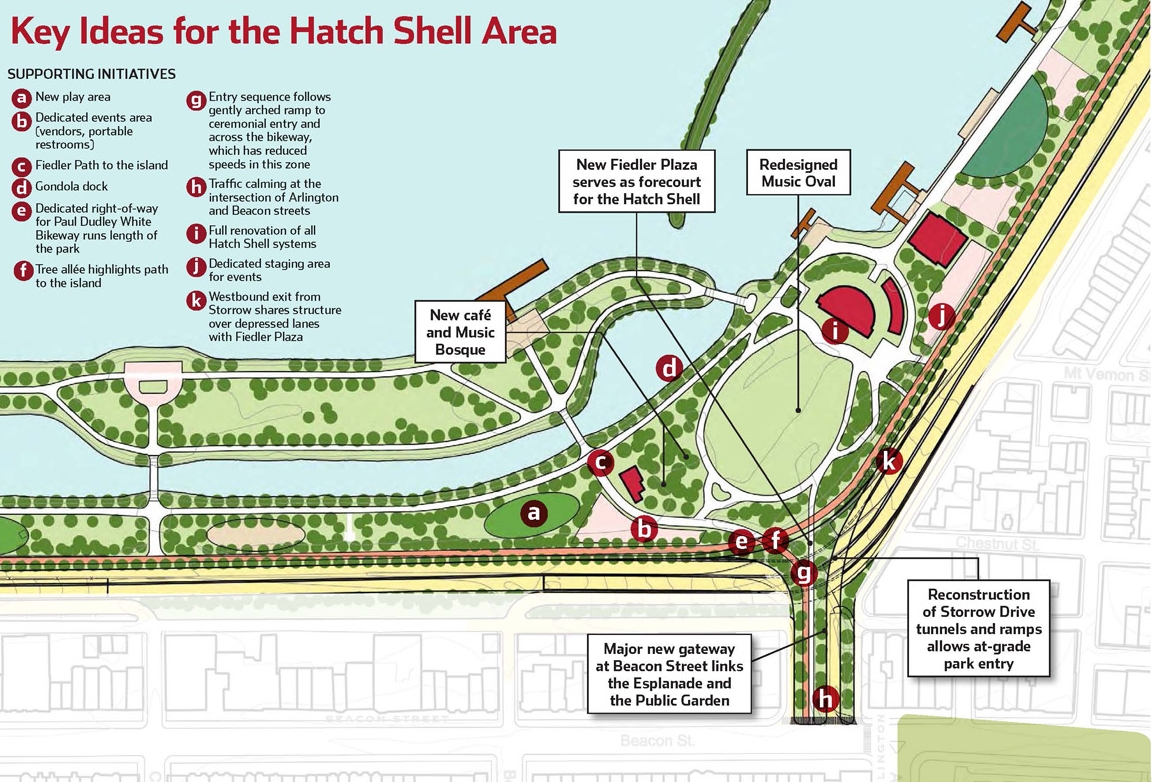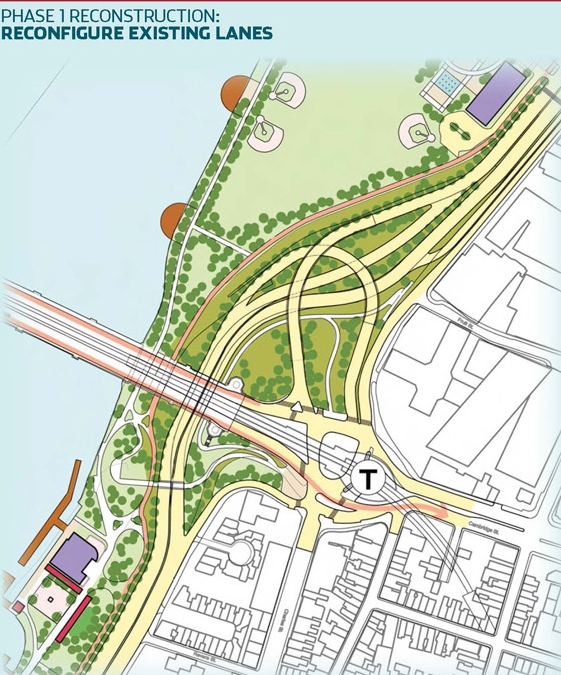 prINCIPAL-IN-CHARGE
Craig Halvorson FASLA
Project Manager
Robert Adams ASLA
Team
Client:
The Esplanade Association