Civic Open Space | Boston, Massachusetts
Nashua Street Park engages the public with access to the Charles River shoreline and linkages to adjacent areas for walkers, bicyclists and rollerbladers through a network of paved paths.
The park design includes carefully integrated moments of artistic expression. A spiral granite scupture forms an axis at the heart of the open plaza and provides access to elevated views of the river.
The provision of full accessibility was critical to the design of the site, allowing use by all members of the community and serving as an informal therapeutic resource for the nearby Spaulding Rehabilitation Hospital.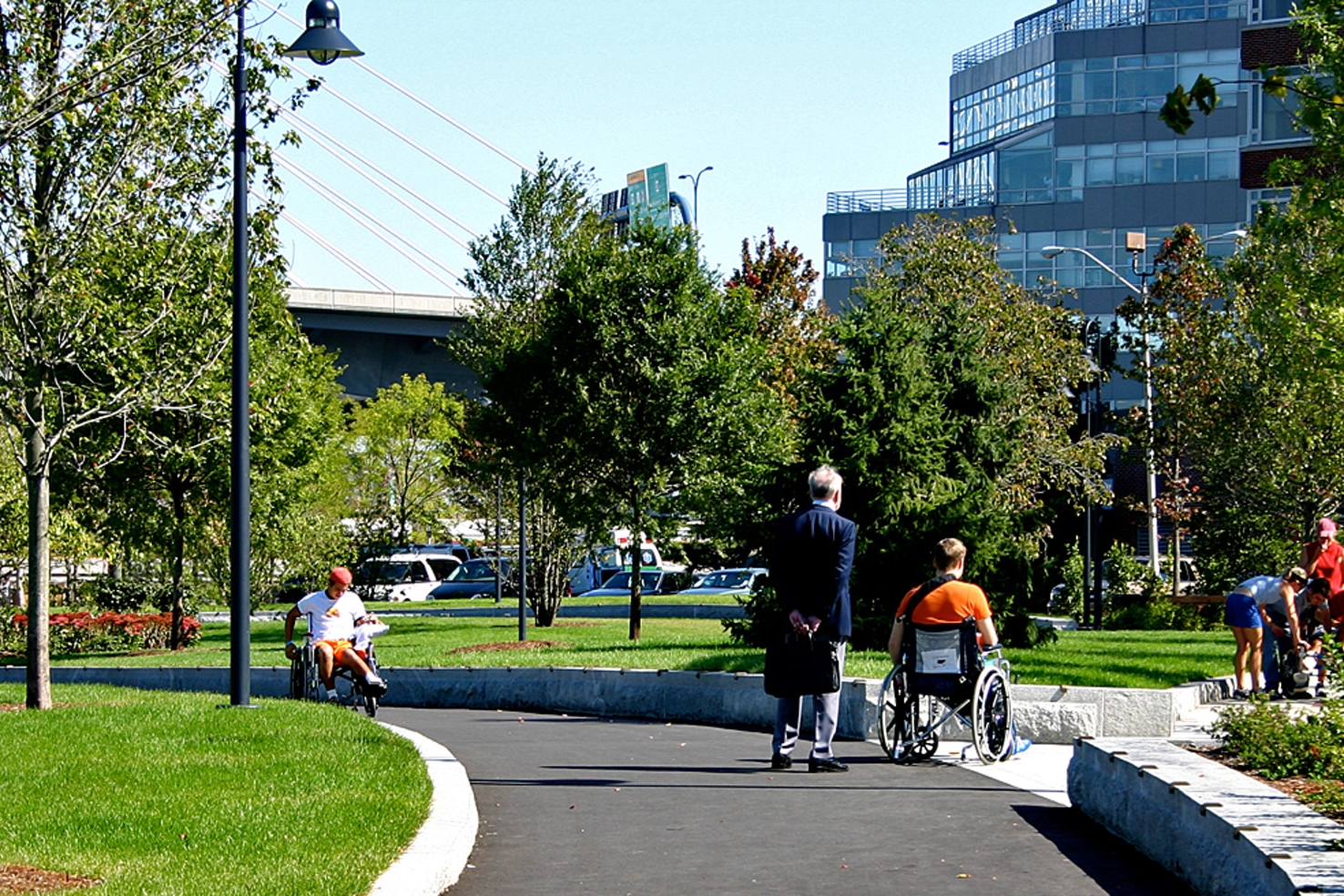 RECOGNITION
2005 Honor Award,
Boston Society of Landscape Architects

"Best of the New"
The Boston Globe, Magazine
principal-in-cahrge
Team
Client:
The Commonwealth of Massachusetts Department of Conservation and Recreation