Plaza + Streetscape | Cambridge, Massachusetts
A part of MIT's real estate holdings in Kendall Square, the new Pfizer Campus strives to enhance the innovation environment the university fosters across its portfolio. Halvorson Design developed the Watson Courtyard at the center of this two-building campus as a pedestrian-friendly amenity space for biotech, science and technology workers, as well as a growing number of Kendall Square residents in this 18-hour community.
Through a series of pathways, bench seating and plantings, the site responds to the architecture of the buildings and serves as a gathering space for employees. The campus achieved LEED Gold status in 2016 and features a rain garden which filters and manages the site's stormwater. Along the Main Street edge, Halvorson Design incorporated a streetscape that complements the active retail spaces.
 
Photographer: Anthony Crisafulli
Photographer: Anthony Crisafulli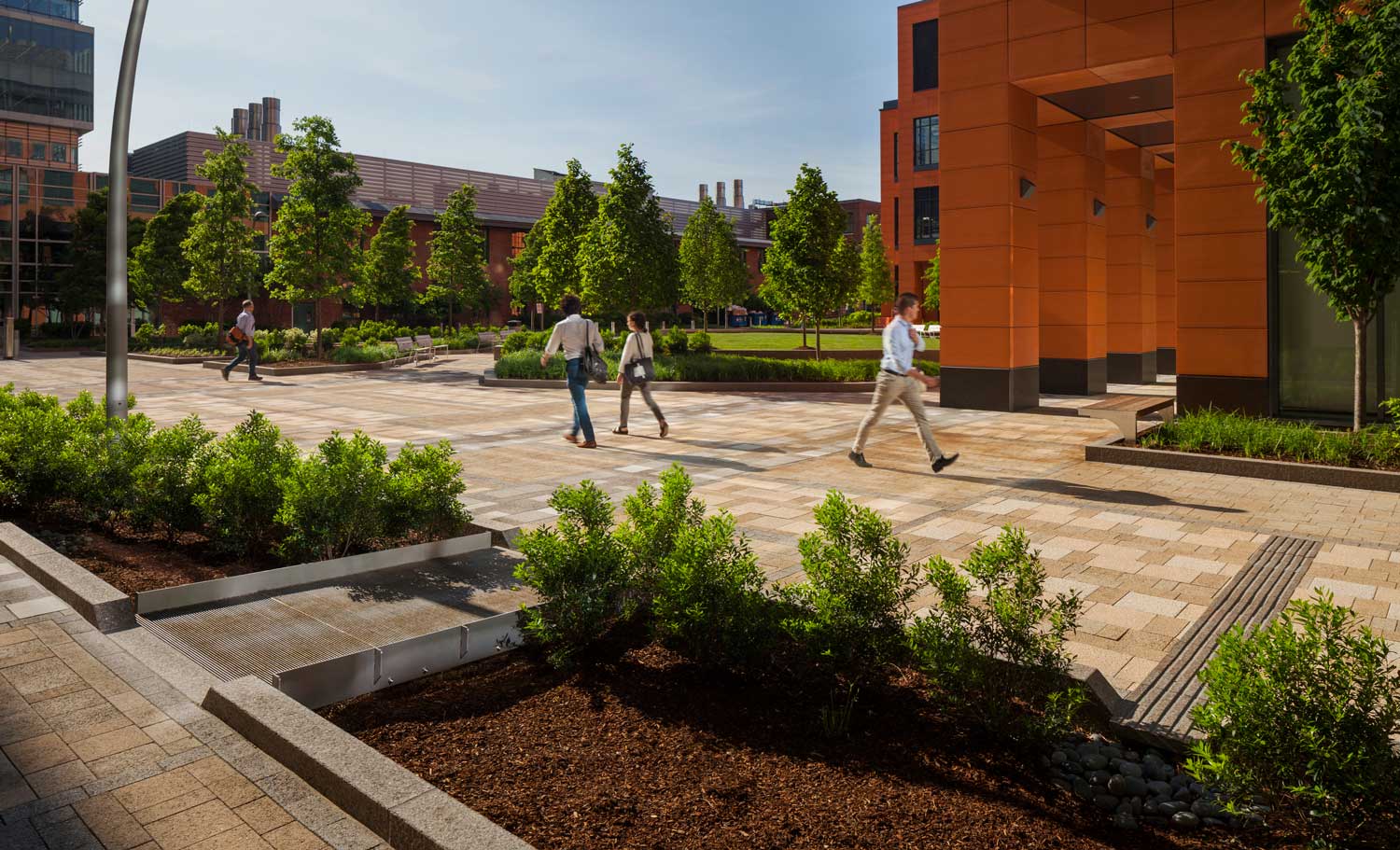 Photographer: Anthony Crisafulli
Photographer: Anthony Crisafulli
Photographer: Anthony Crisafulli
Photographer: Anthony Crisafulli
Photographer: Anthony Crisafulli
Photographer: Anthony Crisafulli
Photographer: Anthony Crisafulli
Photographer: Anthony Crisafulli
Photographer: Anthony Crisafulli
Photographer: Anthony Crisafulli
Photographer: Anthony Crisafulli
Photographer: Anthony Crisafulli
Photographer: Anthony Crisafulli
Photographer: Anthony Crisafulli
Photographer: Anthony Crisafulli
Photographer: Anthony Crisafulli
Photographer: Anthony Crisafulli