Norman B. Leventhal Park at Post Office Square
Civic Open Space | Boston, Massachusetts
Nestled in the heart of Boston's financial district, this green oasis has been enormously popular from the day it opened. Hailed as "the perfect park," Post Office Square integrates the busy, festive character of downtown Boston with elements that suggest tranquility and refuge. With more than 125 species of plants, it is a garden for all seasons, rich in detail and visual interest. Two garden pavilions host a year-round café and pedestrian access to the parking garage that lies beneath the park.
In 1997, the park was officially renamed in honor of Norman B. Leventhal, whose original idea and leadership led to the transformation of the site.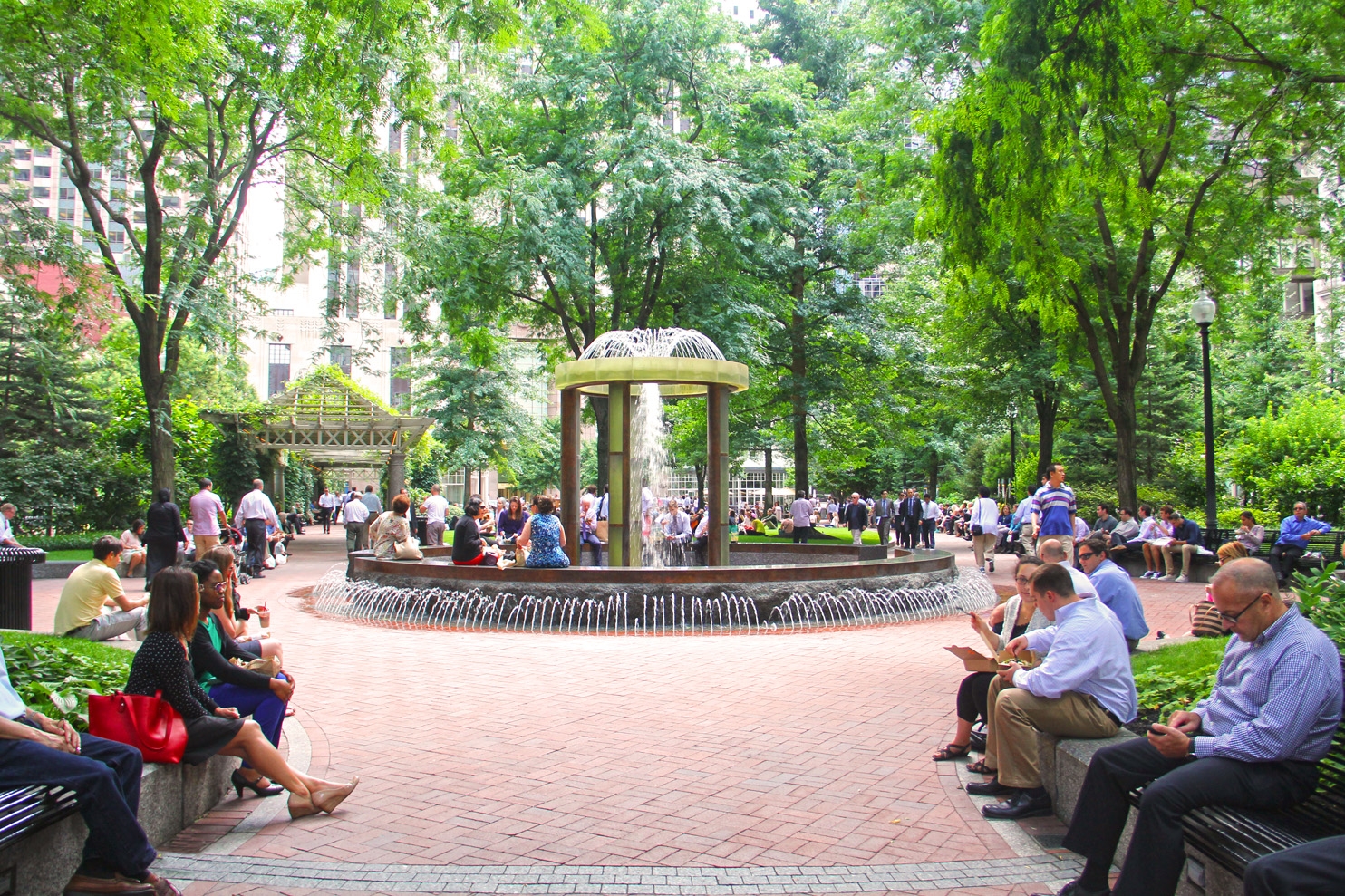 RECOGNITION
2014 Landmark Award,
American Society of Landscape Architects

2013 Great Places in America: Public Spaces,
American Planning Association
2004 "The Perfect Park,"
The Boston Sunday Globe
1999 Centennial Medallion,
American Society of Landscape Architects
1993, Silver Medalist
Rudy Bruner Award for Urban Excellence
size
1.7 acres
project managers
Cynthia Smith, FASLA
Team
Client:
Friends of Post Office Square, Inc.
Architect:
Ellenzweig
Civil Engineer:
Parsons Brinckerhoff

Irrigation Designer:
Irrigation Consulting, Inc.

Artists:
Howard Ben Tré | Fountain Design
Rich Duca | Ornamental Iron
Ross Miller | Trellis Lighting System